Manifest (2017)
Manifest is a music-driven gallery of technology-enabled art in collaboration with live-performing musicians.
Manifest 1.0
Driven by Sunni Colon's new album, the experience guides the audience through a multi-dimensional world that reconfigures perceptions of time and space.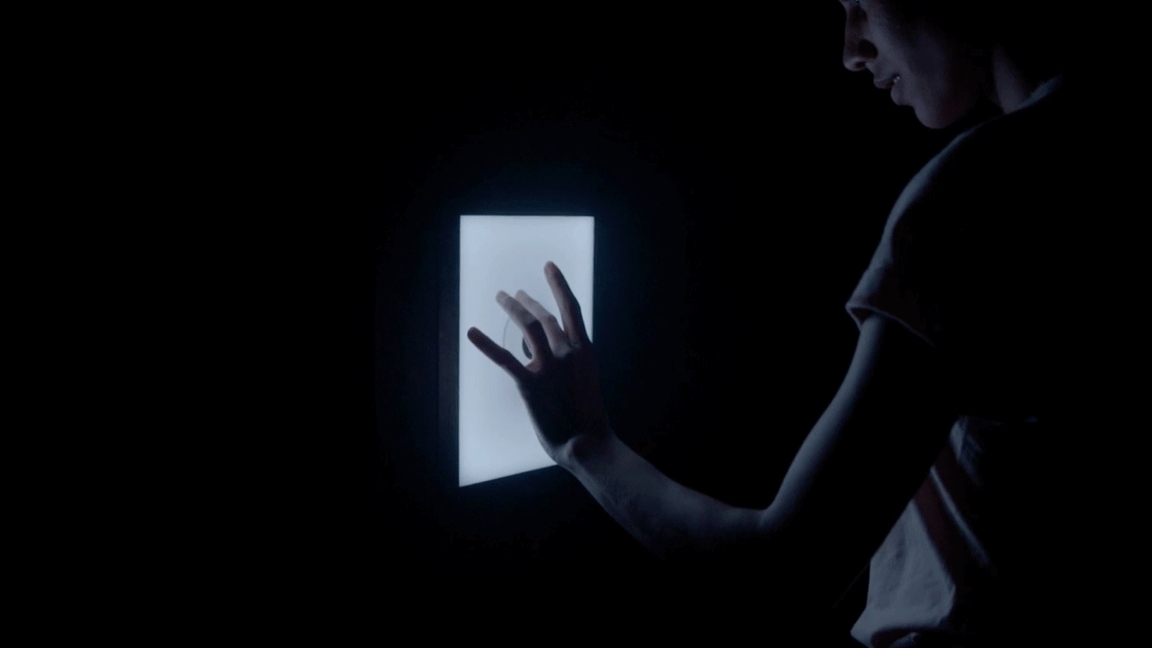 The Onboard
Inspired by sci-fi films, we created an intricate onboarding process before people entered the performance space. In collaboration with Design Director Melisa Dougherty and Interactive Designer Skylar Jessen, we developed a sensory deprivation tunnel that each person entered in alone with a custom ID.
The Onboard
Each generative color ID was driven by emotional data translated from a text response to the question "when was a time you felt most alone?" The tunnel transforms from pitch-black darkness to color based on presence.
The Lighting
With over 75 Philips Color Kinetic LED fixtures lining the rim of the rounded performance space and yards of LED Neopixel tape inside the center enclosure, we had every type of color combination and lighting cue you could possibly imagine.
The Performance Space
Sunni Colon saw his music as a force, much like light, that energized an environment. It was not important for him to be seen, but rather for people to feel his presence. Throughout the 45 minute performance, Sunni stayed hidden from view inside a light-up chamber in the middle of the listening area.
The Performance Space
Audience members were encouraged to lie down and meditate on pillows throughout the performance. Many did not realize there was a live performer in the room with them. Curious individuals were often rewarded with a glimmer of someone behind the glass.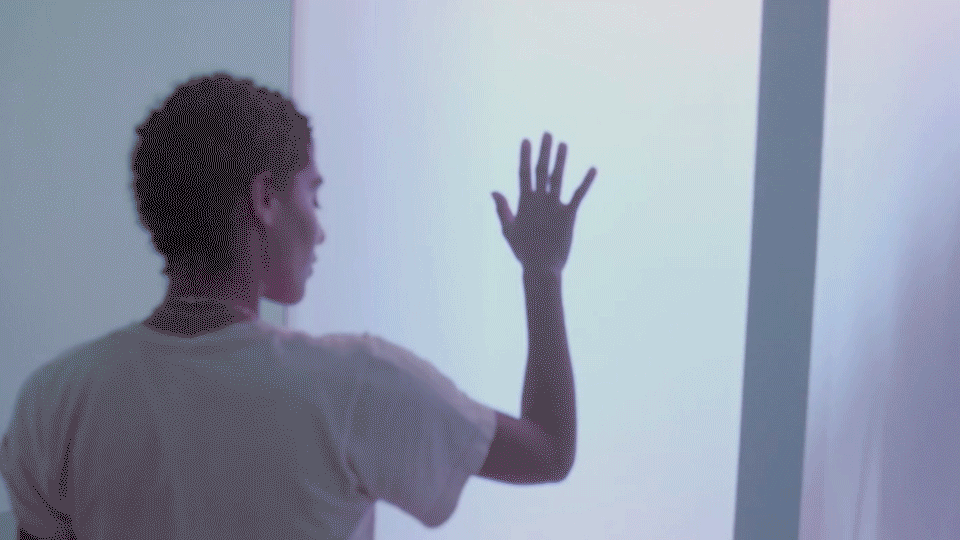 The Show
The intimate performance space brought music listening experiences to an immersive level like never before. With a custom quadrophonic, live mixing audio system using Ableton and Max for Live, audience members likened the experience to that of a sound bath.
SURFACE MAGAZINE
"The installation's engagement of multiple senses doesn't just heighten the experience of sound, but in the absence of phones and other worldly distractions, it also consumes its visitors' total awareness. By adjusting perception and in turn, reality, this immersion, Colón suggests, simply asks that we be present."
CREDITS
Direction
Art Director: Yo-Yo Lin
Design Director: Melisa Dougherty
Creative Director: Steve Dabal
Executive Producer: Jordan Caldwell
Environment
Architect: Jules Molloy
Lighting Designer: Dominick Chang
Build Manager: Robert Morris
Lead Carpenter: Jay Miller
Lighting Consultant: Jordan Frand
Interactive
Interactive Design & Art Director: Skylar Jessen
Movement Consultant: Tara O'Con
Creative Technologist: Wipawe Sirikolkarn
Electrical Consultant: Aaron Parsekian
Sound
Musician + Engineer: Dillon Pace
Audio Supervisor: Joanna Fang
Audio Designer + Technician: David Britton
Audio Designer + Integration Specialist: Michael Matchen
Audiovisual Coordinator: Chris Robinson
Content
Graphic / Web Designer: John Provencher
EPK Director of Photography: Griffin Yu
EPK B-Camera Operator: Filippo Nesci
EPK Additional Videography: Zack Filkoff
VR Specialist: Jesse Sperling